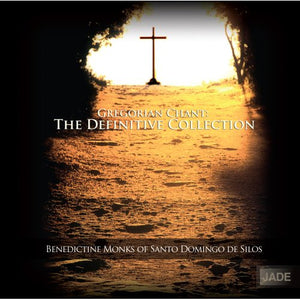 Gregorian Chant: The Definitive Collection
Product Code: CD1237
Continuing its longstanding relationship with the choir of the abbey of Santo Domingo de Silos, Jade Music is releasing Gregorian Chant: The Definitive Collection.

The album regroups a selection of the most beautiful and well-known pieces of chant from the Benedictine Monks of Santo Domingo de Silos. It is ideal for listeners wanting to discover music created in the 12th century music that continues to be passed from generation to generation.

The album includes pieces from the celebrated Mass of the Angels and Requiem Mass among other notable performances. The singing has a special quality a reverent serenity that stems from the fact that the monks are actually praying, not just performing. Recorded in the great Romanesque church of the abbey, the acoustic ambience is perfectly suited to the sung prayer and the exceeding quality of their beautiful art.
---
We Also Recommend