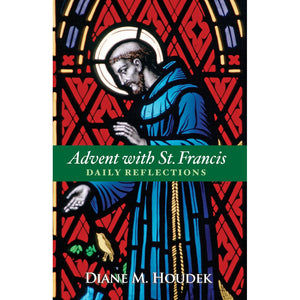 Advent with St. Francis: Daily Reflections
Product Code: BK2636
By: Diane M. Houdek
One of the most beloved saints in history, Francis of Assisi had a special insight into the importance of the Incarnation. From his love of the humanity of Christ, to his celebration of the first Christmas crèche at Greccio, Francis is an ideal guide for prayer and reflection during the seasons of Advent and Christmas. The liturgical readings and the example of Francis combine to offer a unique contemplative experience. 

By pairing the words and deeds of St. Francis with the Scripture readings for Advent, Advent with St. Francis: Daily Reflections helps readers explore how they, too, can live the Gospel in the circumstances of their daily lives. It is written in a simple and engaging style that will draw readers in to the life of Francis as they grow in their faith and spiritual practice through the inspiration of this beloved saint.
80 pages. Paperback. 
---
We Also Recommend