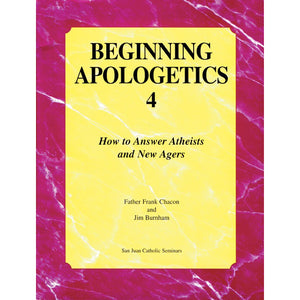 Beginning Apologetics 4: How to Answer Atheists & New Agers
Product Code: BK2446
Yet another entry in our popular Beginning Apologetics series by Jim Burnham and father Frank Chacon, Beginning Apologetics Volume 4 deals with a problem that seems to be facing Catholics everywhere.
Learn the basis of the atheistic and new age belief systems, as well as how to give a Catholic response when faced with the questions that will inevitably come up while in conversation with atheists and new agers.
39 pages. Paperback.
---
We Also Recommend