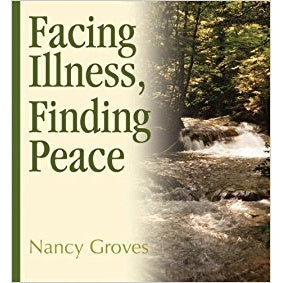 Facing Illness, Finding Peace
Product Code: BK3280
By: Nancy Groves
The diagnosis of a serious or chronic illness is a life-altering experience for oneself as well as for that of loved ones. Facing Illness, Finding Peace gently guides the reader through the emotional responses to illness to the attainment of inner peace, all within the context of God's abiding presence and love.
Features & Benefits:
Ideal for:
People with serious illnesses
Family members/ friends/ caregivers of those struggling with serious illness
Hospital chaplains
Hospital parish nurses
Parish nurses
Pastoral counselors
144 pages. Paperback.
---
We Also Recommend