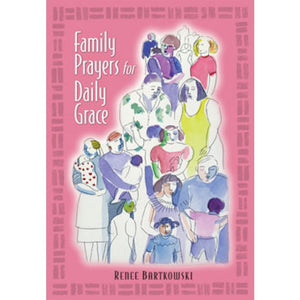 Family Prayers for Daily Grace
Product Code: BK3379
By: Renee Bartkowski
Family Prayers for Daily Grace provides the prayerful words that describe a wide range of family experiences. Beginning with a selection of mealtime blessings and prayers of thanks, expressions of gratitude naturally flow into collections of prayers of appreciation for the many blessings of home and family. More intimate prayer topics focus on facing the challenges of life, learning and growing, the importance of developing personalities, and overcoming bad habits. Prayers about relating to other people and developing social values are provided as prayerful reminders that family members must reach out to others in the spirit of the Gospel.
96 pages. Paperback.
---
We Also Recommend