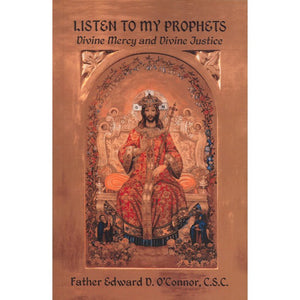 Listen to My Prophets: Divine Mercy and Divine Justice
Product Code: BK3261
In our age, apparitions and messages of Jesus and the Blessed Virgin Mary are being reported far more frequently than at any time in the past. In Listen to My Prophets, Divine Mercy and Divine Justice, Fr. Edward O'Connor provides an interpretation of our times and answers the question of what lies ahead, giving details of the final events. 

This book clearly lays out the messages of some of the most powerful prophets of the 20th Century concerning the Illumination, the Chastisement and the Great Miracle, including St. Faustina's message of Divine Mercy, Fr. Stefano Gobbi (Marian Movement of Priests), Luisa Piccarreta (Divine Will), Sister Mildred Mary Neutzil (Our Lady of America) and many more. This invaluable resource will help the faithful to understand the Heavenly voices above the noise of today's busy world. 
254 pages. Paperback.
---
We Also Recommend