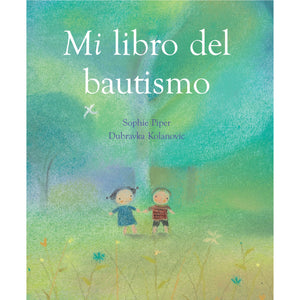 Mi Libro Del Bautismo
Product Code: BK3953
By: Sophie Piper
Baptism is one of the most important events in a child's life, and My Baptism Book is a perfect gift to mark the occasion. Gentle, enchanting illustrations bring to life the simple teachings about God, Jesus, and the Holy Spirit that are appropriate for the youngest of children.
Includes:
Brief, meaningful prayers, poems, scriptures, and blessings
Baptism Gift inscription page
Ribbon marker
The message of Mi Libro Del Bautismo is one of God's eternal love and care. If you are looking for the perfect baptism gift, this book for ages 0-8 is a popular and well loved choice.
---
We Also Recommend