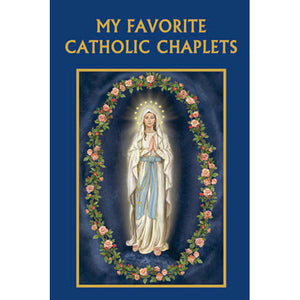 My Favorite Catholic Chaplets
Product Code: BK3078
Prayer is an essential part of our every day lives and helps keep us focused on our relationship with God. Our collection of treasured Catholic books was written especially for those readers dedicated to living by the spirit of their faith. Features a compilation of chaplets old and new, honoring Our Lord, Our Lady, the angels and saints, and other private devotions. Describes the type of beads, color and patronage associated with each chaplet.
Our Aquinas Press® best-selling prayer books feature treasured Catholic devotions, including Adoration of the Blessed Sacrament, Consecration to the Sacred Heart, the Rosary of the Virgin and many more.
96 pages. Paperback.
---
We Also Recommend