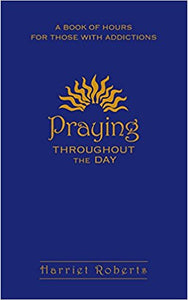 Praying Throughout the Day: A Book of Hours for Those with Addictions
Product Code: BK1984
By Harriet Roberts
Combating their distorted sense of time and space, anyone with an addiction will find comfort in this hourly structure that nourishes them from the start of the day, through their working hours, and into the safety and peace of nighttime. Praying Throughout the Day uses the format of the Church's Liturgy of the Hours as a framework for people with addictions to pray their way through each day, hour by hour. Guided by Scripture and the saints, readers will become immersed in salvation history and empowered to move from one struggle to the next.
This book combines the best wisdom of spiritual formation, i.e., regularity in prayer, with modern methods of addiction recovery, and will appeal to those with addictions of all kinds. In addition, it will be very useful to counselors, retreat directors, pastoral ministers, chaplains, and all healing professionals.
224 pages. Paperback.
---
We Also Recommend