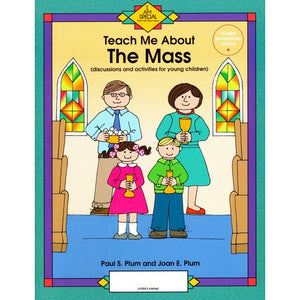 Teach Me About the Mass
Product Code: BK1368
This fun book will provide parents with a resource for introducing young children to our celebration of the Eucharist and for explaining various parts of the Mass in terms a child can understand.
Teach Me About the Mass is adapted for a young child's level of understanding and experience. It's packed with activities and discussion ideas for children ages 3 to 7.
Kids will be able to draw, complete mazes, color, connect the dots, tell stories, decorate, match, and find and tell.
---
We Also Recommend