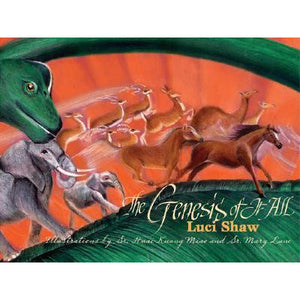 The Genesis of It All
Product Code: BK1824
This charming new retelling of the story of Creation is for children of all ages. In her inimitable style, Luci Shaw presents the Genesis narrative in fresh and contemporary language that will spark the imaginations of young readers.
This retelling will bring both children and adults a new experience of the exhilaration of the Creation and the Creator as work of art and great artist, developed in richness and diversity. Readers young and old will find themselves in the picture, as they reflect on the Creator's purpose in bringing human beings into the world.
As a celebrated essayist and poet, mother of five and grandparent to seven, Luci Shaw celebrates the finger-prints of God in our magnificent universe. The original paintings of Sr. Huai-Kuang Miao bring the text to life with their fascinating mix of precision and wonder.
Ages 5 and up.
Hardcover.
---
We Also Recommend