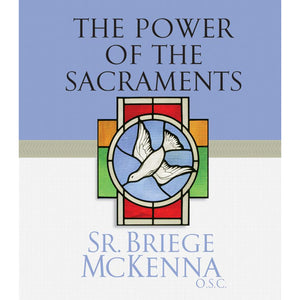 The Power of the Sacraments
Product Code: BK2471
If you have ever taken the sacraments for granted, The Power of the Sacraments will lead you to a deeper appreciation for their transforming power. Sr. Briege McKenna's brief exposition of each sacrament and her inspiring stories demonstrating their power in the lives of ordinary people will open you to a greater reliance on the grace of these seven gifts of God. Throughout your life, God continues to give you what you need for the journey through these signs of his love.
This book includes chapters on each of the sacraments, each including a story or two about people who received healing or special graces through that sacrament. Decriptions of each sacrament distill the essence of each and are ideal for reflection and prayer.
64 pages. Paperback.
---
We Also Recommend