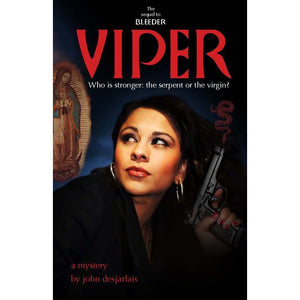 Viper
Product Code: BK3414
By: John Desjarlais
Selena De La Cruz has a problem.
Just before All Souls' Day someone entered the names of nine parishioners in her church's Book of the Dead, seeking prayers for their souls.
The problem?
All nine are still alive.
Until they start getting murdered . . . one by one . . . in the precise order their names were entered in the Book of the Dead . . . and always right after a local visionary sees a mysterious woman known as The Blue Lady.
Is she the Virgin Mary warning the next victim? Lady Death, the Aztec goddess, come to claim another soul? Or someone less mystical, but deadly nonetheless?
Selena doesn't know but had better find out: only a few souls on that list have not yet been murdered, and the last name on it is . . . Selena De La Cruz.
256 pages. Paperback.
---
We Also Recommend