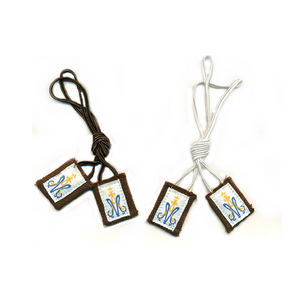 Children's Scapular
Product Code: SC1007
A quality brown scapular sized for a child.  Scapular made from 100% wool--the only type of scapular approved of in the Catholic Church. The scapular also comes with a pamphlet explaining the devotion and enrollment prayers. The scapular measures approximately 15-1/2" long in total. The scapular panels measure 1-3/8" by 1".  Made in the USA.
Comes on either a brown cord or a white cord.
Please note: This scapular does not come with the crucifix and St. Benedict medals.
---
We Also Recommend